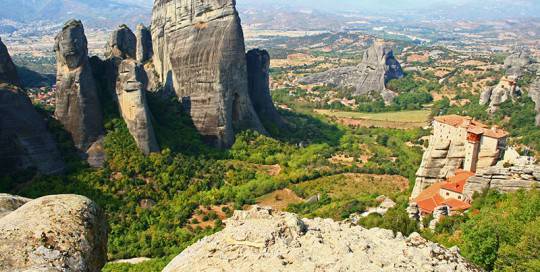 How could one describe this unique geological phenomenon,
a landscape literally breathtaking, the inspiration and a sense of spirituality, the awe facing the landscape and the achievements of the monks led by their deep faith into builting centuries ago the monasteries of Meteora on the rugged peaks of the rocks.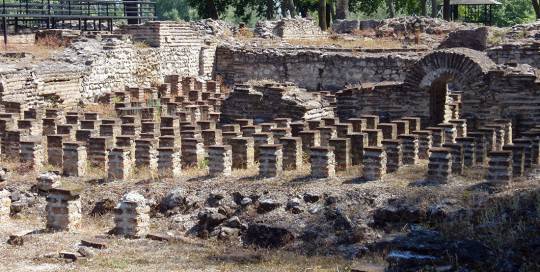 A place long sacred to the ancient cult of Olympian Zeus.
Dion became the official religious center of the Macedonians in the 5th century BC. Alexander the Great offered splendid sacrifices at the sanctuary of Olympian Zeus
,before embarking on his Asian campaign.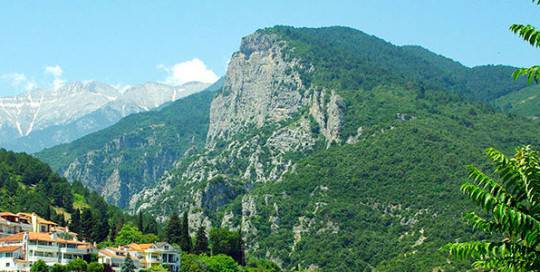 Mount Olympus is the highest mountain in Greece and the second highest mountain in the Balkans.
It was notable in Ancient Greek Mythology as the home of the Twelve Olympians, on the Mytikas peak. Mount Olympus is also noted for its very rich flora with several species.
It has been the first National Park of Greece, since 1938, and a World's Biosphere Reserve.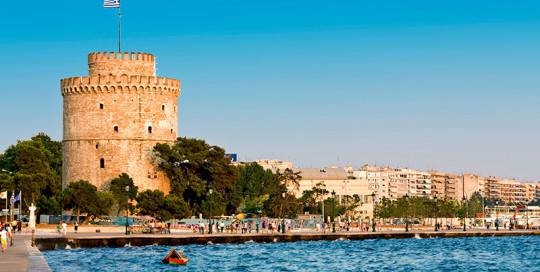 Thessaloniki, also known as Thessalonica or Salonica, is the second-largest city in Greece and the capital of Greek Macedonia. Its honorific title is Symprotévousa, literally "co-capital" and stands as a reference to its historical status as "co-reigning" city of the Eastern Roman (Byzantine) Empire, alongside Constantinople. Thessaloniki is a popular tourist destination in Greece.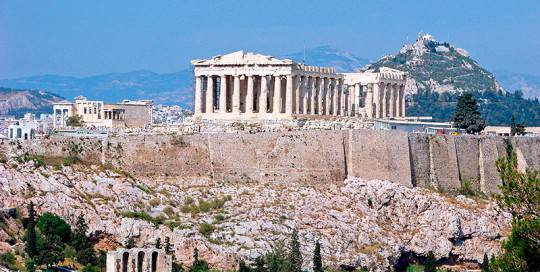 Athens is the capital and largest city of Greece. Is one of the world's oldest cities, with its recorded history spanning around 3,400 years. Classical Athens was a powerful city-state that emerged in conjunction with the seagoing development of the port of Piraeus. A centre for the arts, learning and philosophy, home of Plato's Academy and Aristotle's Lyceum, it is widely referred to as the cradle of Western civilization and the birthplace of democracy. Today a cosmopolitan metropolis.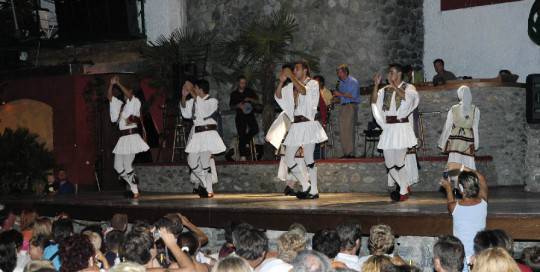 Enjoy the night listening to greek folk music, dance "sirtaki" and enjoy the tastefull Greek food and delicatessen, alongside with Ouzo and wine. This will be a night to remember.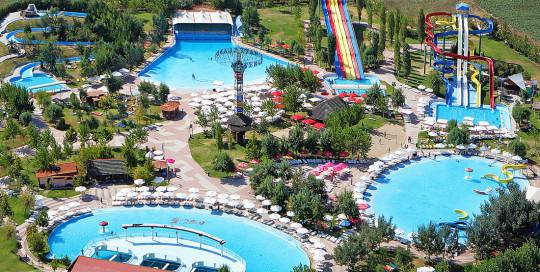 Life is waterful!
Welcome to the most exciting, water frenzy waterpark in Europe! Get ready to enjoy pools, slides, games and dozens of amazing attractions for all ages. Waterland is one of the largest waterparks in Europe
with an area 150.000 m2 powered up for pure water fun!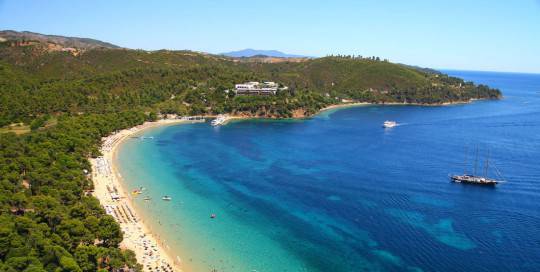 Skiathos is a small Greek island in the northwest Aegean Sea.
Skiathos is the westernmost island in the Northern Sporades group.
A trip that will make you see the treasures of Greece and the wonders of the nature.