Innumerable reasons invite you in Olympus Riviera. A unique destination in Northern Greece with easy access. The National road, the railway, the International Airport "Macedonia", they constitute the bigger gates of entry in our country from central and Eastern Europe. In Pieria the nature gave beauty and magic. The unique combination of sea and mountain, they offer in the visitor variety of choices making your eve unforgettable. The blue sea, the golden sandy beaches, the unique natural beauties that lead to the fabulous Mt. Olympus and Pieria, the entertainment, the amusement, the Greek kitchen, the many lodgings with modern infrastructures, the athletic installations, the cultural events, the traditional settlements, the archaeological sites and the monuments will give you unforgettable moments of vacations in the Paralia Pieria. The Greek hospitality stamps unique the dreamed landscape.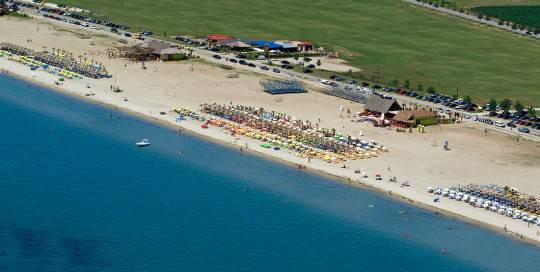 Kilometers of possessed golden sandy beach, blue and spotless sea, dreamed beauty from those that are portrayed in the postcards and posters in the traveling brochures show in the visitor our sensitivity for the environment, for the sea, for the person. Crystal, spotless and low waters, ideal for swim. The quality of sea many years now are ensured with "blue flags". Absolute organized, safety and calm prevail in the sea of Beach. In the towers of rescue the lifesavers are ready each moment to offer their help.
Important local and unique jewels, souvenirs and types of popular art, exceptional quality and variety in accessible prices so that you keep live the recollections from our Beach. In our purchase you will find the bigger report in furs of Greek origin, all forms and nuances in fine lines.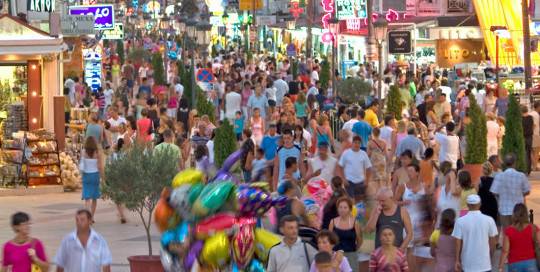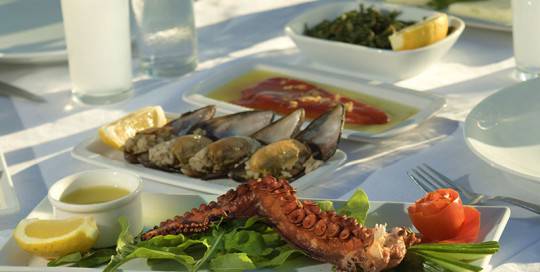 Taverns, restaurants, spaces splendid and spotless, embrace with the wave, offer fresh fish and seafood. Proposals with traditional Greek recipes.
The night strikes attractive in Paralia. Innumerable possibilities of amusement like, clubs, bars, taverns, night clubs – for dancing and singing in popular rhythm's. Rush and enthusiasm in the shops of Paralia where young persons have fun under the light of moon as the first morning hours where a sun rises from the depth of blue sea.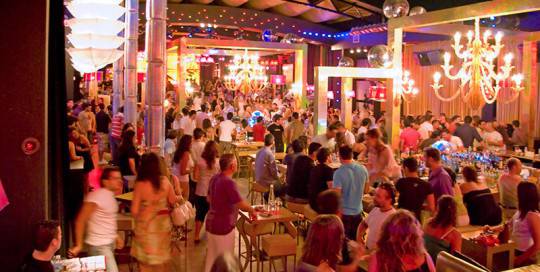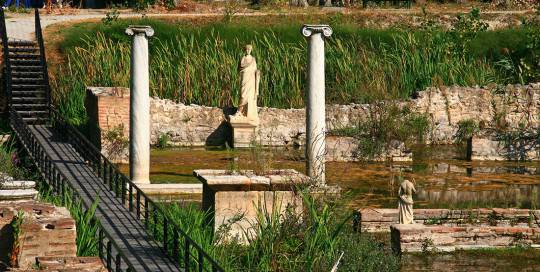 With starting line Paralia the visitor can enjoy the beautiful landscape of region, having a lot of choices. The archaeological sites, the Byzantine monuments and the Mt. Olympus compose the uniqueness of Pieria. The Dion – the holy city of Alexander the Great, Pydna, Vergina, the Castle of Platamona, the Archeological Museum, the Byzantine churches impress the visitor. The charm of tour carries away the excursionist. Enjoy the gorgeous and waterfall beauty at Mt. Olympus and the flora and the fauna of Pieria nature. An impressive landscape that will remain engraved in your memory.